From a young age, Anthony knew he had a passion for farming and found himself questioning the mechanics of farming and soil health.
5th generation farmer, Anthony Bauer, grew up on the very property where he now grows many delicious organic produce lines, and he welcomed us out to take a tour of his Lockyer Valley farm.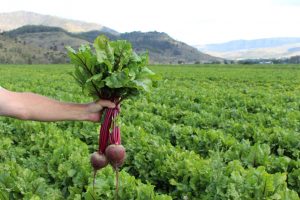 After decades of growing conventional vegetable crops, the soil on Anthony's soil was lifeless and compacted and it was becoming a challenge to achieve high quality produce and yield. It was from here he started researching how to improve soil health to guarantee a future for the farm and continue supplying top quality produce for Australian consumers well into the future.
Anthony's research into soil health led him down a path into the organic farming industry. He found that a large part of organic farming is trial and error and it takes time to perfect the process. With his determination to succeed he began to see the difference in the health of his crops and the quality of his soil and he now understands the benefits that organic farming has to offer.
It wasn't that long ago that our produce was all organic. We're going back to how it used to be, however there is now a lot of science behind it – Anthony Bauer
Anthony is now committed to working with the environment to create a better farming future. He strives to leave the farm in a better condition for the next generation of Bauer's by focusing on soil health, land regeneration and biodiversity protection.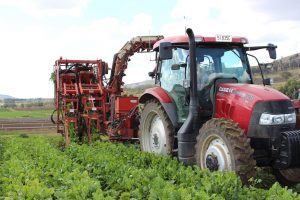 Anthony is a key grower for the One Harvest group, producing organic beetroot that is cooked, peeled and packaged into Woolworths Macro Organic Beetroot and Organic Love Beets available in Coles and independent supermarkets. He also produces organic carrots used in stir-fries, coleslaws and salad kits.
As consumers become more conscious and educated about food processes and ingredient origins, the demand increases for all natural, sustainably produced food. Organic vegetables, like that grown by Anthony Bauer and his team at Australian Organic Co, are natural, authentic and nutritionally beneficial to both the consumer and the land on which it's grown.